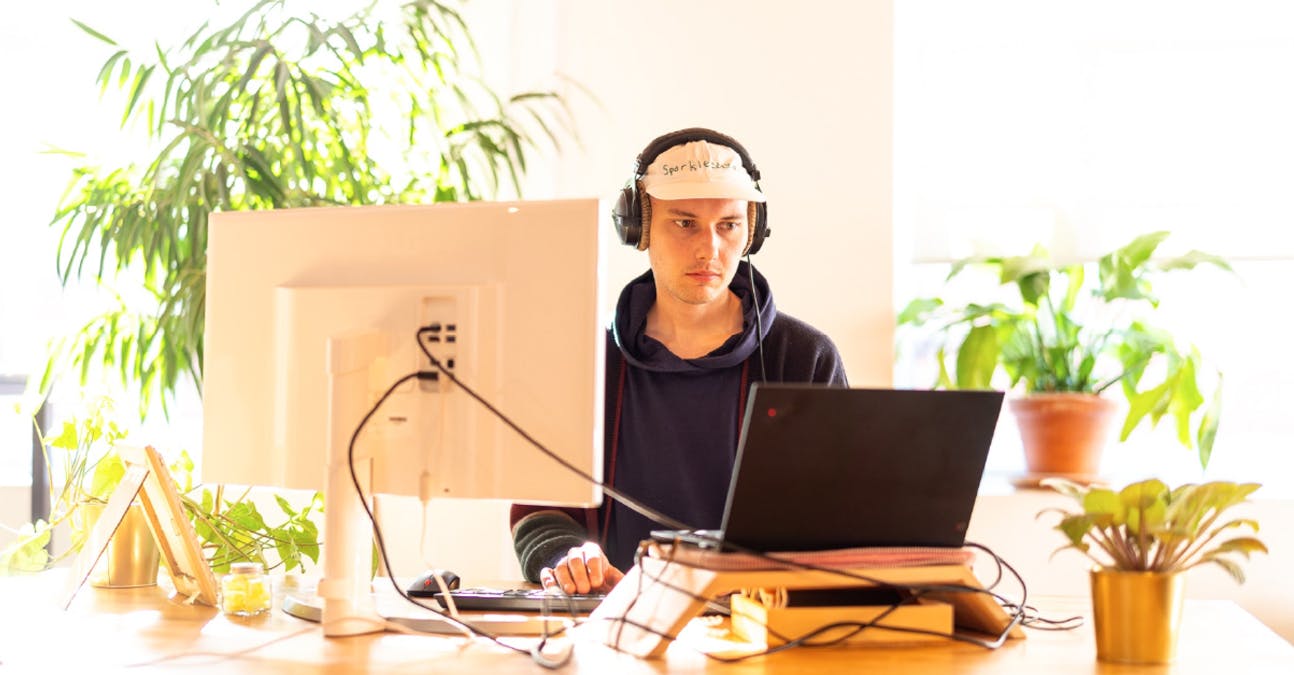 Operationalize your AI initiatives
Analytical Applications
Remote Workshops
Open-Source Development
Analytical apps deliver insight and value; they capture imagination and promote inspiration. They are the human sensory layer for data, analytics, and ML. Our clients choose Plotly for analytical apps because we're unbeatable in 3 core areas:
⏱Speed and efficiency of delivery: Our customers are consistently blown away by our beautiful and responsive analytical apps delivered in days, not months.
📚Expertise: We have worked on hundreds of projects in the finance, tech, oil & gas, manufacturing, and government sectors. Your project can't be in better hands.
🏆Future Proof: We use open-source technologies and utilize frameworks like Python and R that data scientists already use and understand.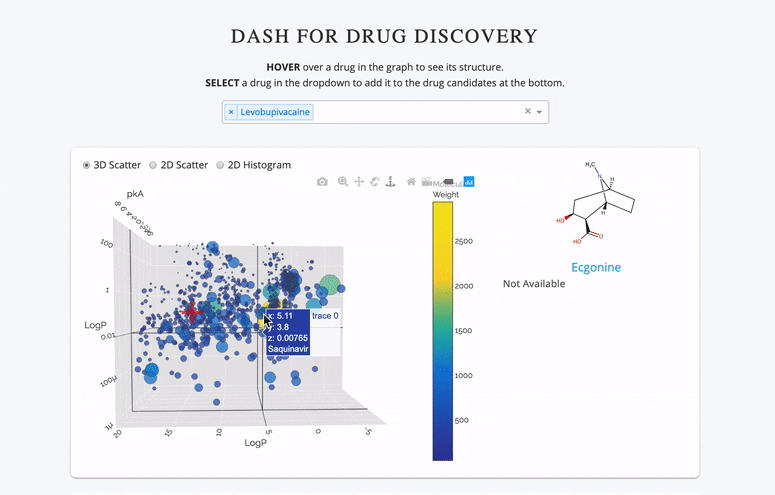 Sponsored Features
Over the last 7 years, organizations have stepped up to sponsor mission-critical features in our open-source and enterprise products. Here are some of our favorites.
Plotly.js OSS
A high-level, declarative charting library, Plotly.js ships with over 40 chart types, including 3D charts, statistical graphs, and SVG maps. It serves as the baseline for Dash. See what's available for sponsorship!
Dash Enterprise
A Kubernetes platform for rapid Dash app development. Operationalize data science, AI, and ML models and deliver your AI or ML initiative at scale.
Meet some of our experts!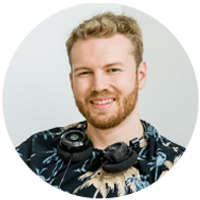 Chris Parmer
As the creator of Dash, Chris leads development efforts to make the framework the easiest, fastest language-agnostic way to build, test, and deploy interactive analytic applications. As data science teams become a standard, Chris wants to ensure that even the most advanced analytics insights are accessible by everyone—whether or not they know how to code.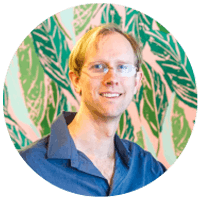 Alex Johnson, PhD
Alex is the instigator and architect of Plotly.js, Plotly's D3-based, JavaScript data visualization library. Alex gets involved in the most challenging projects at Plotly, internally or externally through Plotly's Consulting & Training. Alex has a PhD from Harvard University in Quantum Physics and has consulted for Microsoft Research and the Center for Quantum Devices at the Niels Bohr Institute.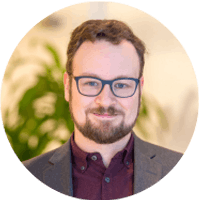 Nicolas Kruchten
Nicolas leads Plotly's Graphing Libraries group. He is the author of the Plotly Express, react-pivottable and PivotTable.js data analysis tools. He studied Engineering at the University of Toronto, and previously worked in travel demand modelling, econometrics, telecommunications, ad technology and healthcare analytics.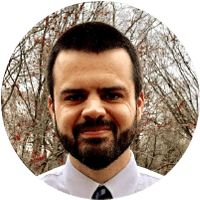 Jon Mease
Jon is experienced across a wide range of technical domains, programming languages, data visualization techniques, and data science technologies. He holds a Master's Degree in Computer Science from Johns Hopkins University and has been a major R&D contributor to Plotly's PyData ecosystem with his work on NVIDIA RAPIDS, Plotly Python and JavaScript libraries, pandas, Dask, and Datashader.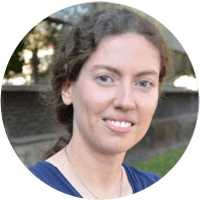 Emmanuelle Gouillart, PhD
Emmanuelle is the maintainer of Scikit-Image, Dash-canvas and Plotly.py open-source libraries and a leader in the Scientific Python community. She has a PhD in Fluid Dynamics from Université Pierre et Marie Curie. At Plotly, she is leading the "Interactive image processing with Scikit-Image and Dash" open-source project funded by the Chan-Zuckerberg Initiative and its Essential Open-Source Software for Science program.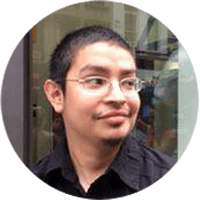 Jose Diaz-Gonzalez
Jose is a Systems Engineer with experience in infrastructure, application development/deployment, and multiple programming languages (Golang/PHP/Python/Ruby/Shell). He holds a degree in Computer Science and Software Engineering. At Plotly, Jose works closely with customers on project integration to ensure that Dash Enterprise fits and elevates their company's existing data framework.
Recent Projects
Orica - BlastIQ
Orica was looking to improve the blasting and drilling processes at one of their customer's mining operations. They needed to better visualize the execution of actual vs design blast data. Plotly's Consulting & Training team delivered a Dash app that provided valuable information on the implementation against design tolerances to establish a benchmark for improvement.
Dex Clothing - MNIST Explorer
Dex Clothing needed to optimize their garment-sorting process. Plotly's Consulting & Training helped Dex implement an AI visual search system to better categorize their garment images. The result of this Dash app was an automated image categorization process and streamlined supply chain operations.
S&P - Trucost
Plotly's Consulting & Training helped S&P transition to Python and build rich interactive reports through Dash Enterprise, streamlining their workflow.
"It was a pleasure working with Plotly. The Trucost team is excited to have expanded capabilities that support conveying insights to companies and institutions on how the private sector is impacting and contributing to global progress towards sustainability." —Rochelle March (S&P)
Major Canadian Retailer - Demand Transference
A major Canadian retailer wanted to elevate their inventory management system. They needed an automated way to analyze seasonality, location, and consumer buying behaviour. Plotly's Consulting & Training created a Dash app that utilizes Sankey data vis to solve the demand transference problem and optimize their retail operations.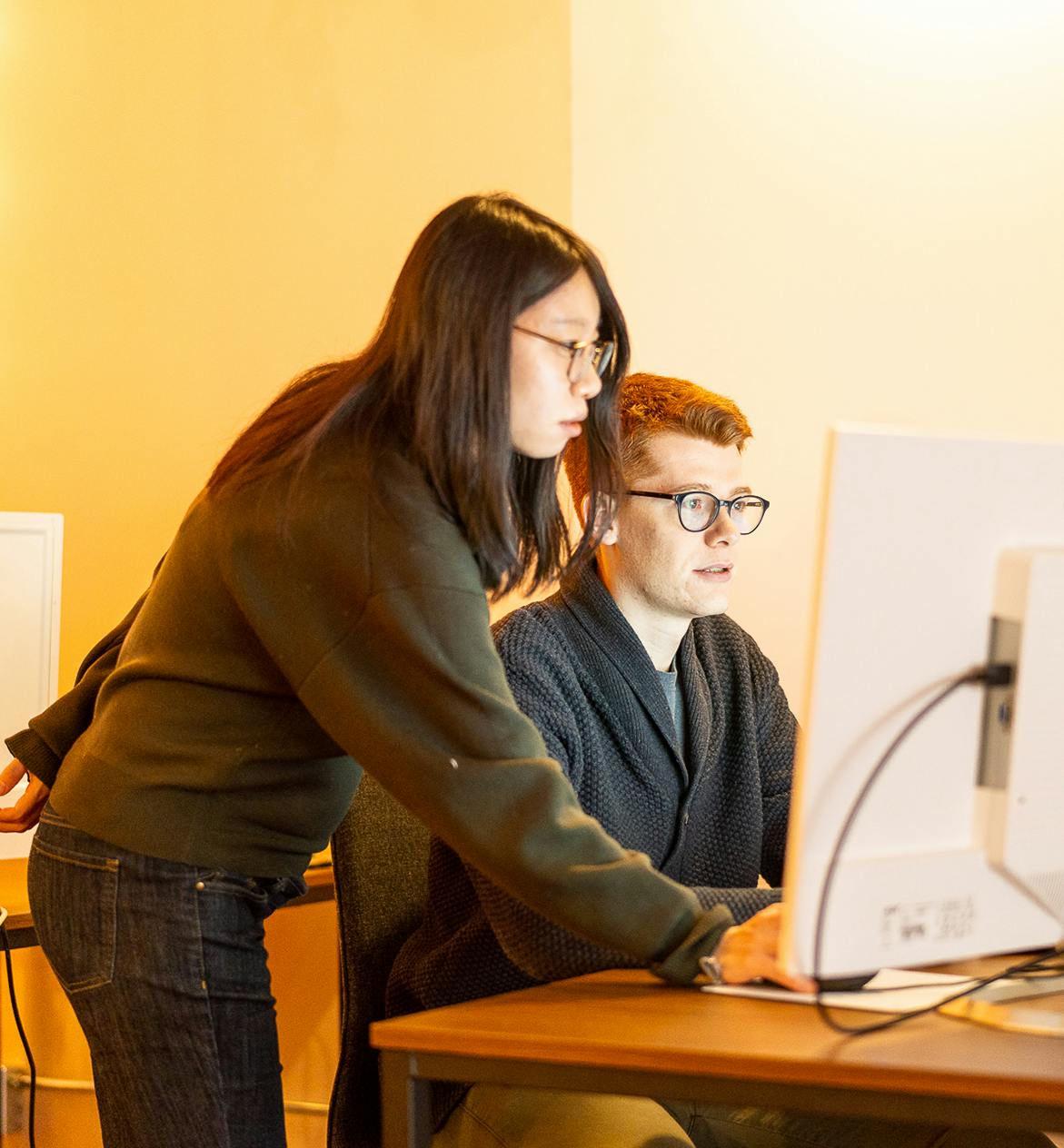 We're here to help.
Does your product have an ancient charting tool that needs to be replaced? Would you like to upskill your ML and data science team through a remote Dash workshop? Are your end users asking for more advanced data visualization? Let's talk!