DASH ENTERPRISE
Report Engine
Create, annotate, archive, and share point-in-time views of your Dash apps.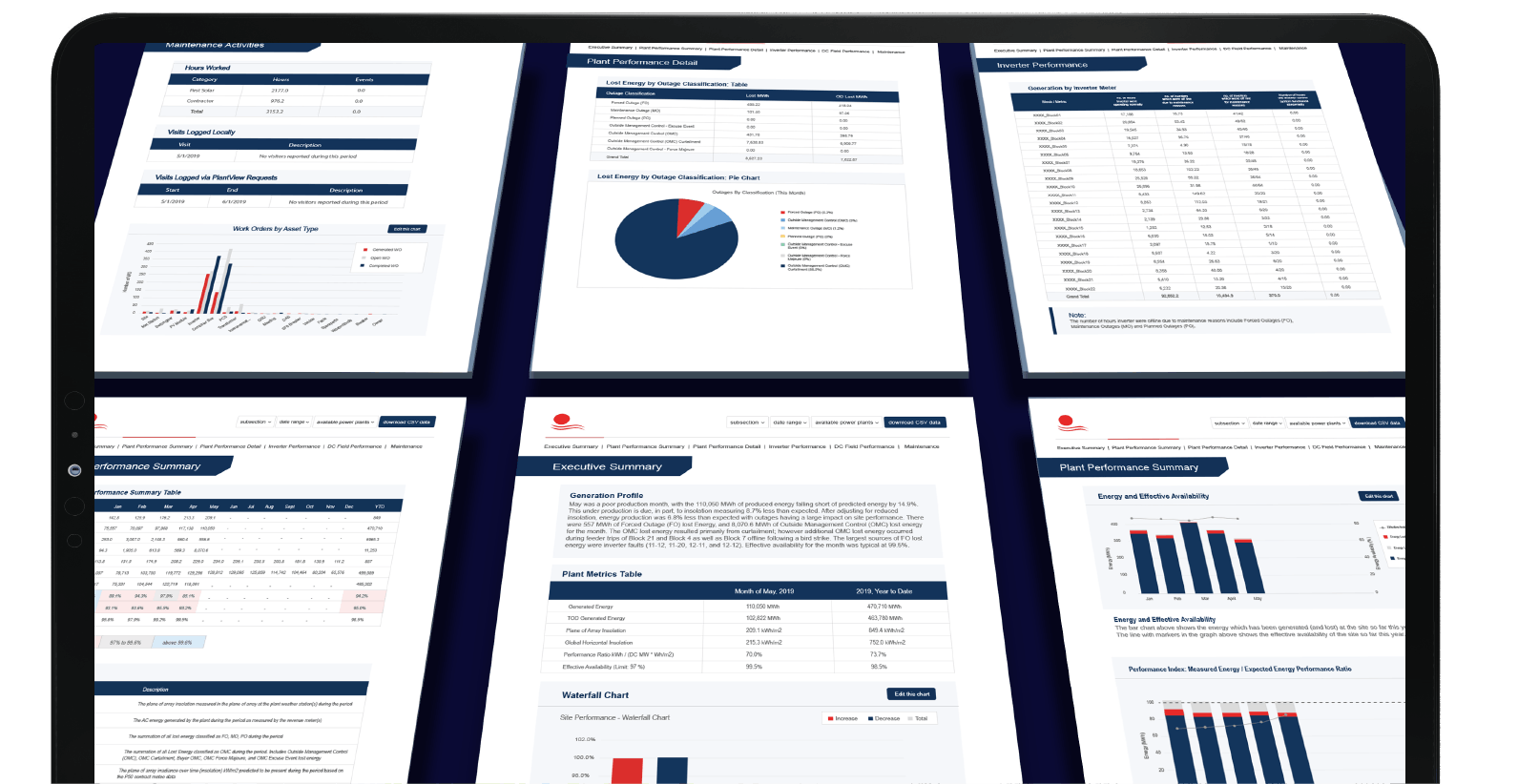 With the Dash Enterprise Report Engine, you can create, annotate, archive, and share point-in-time views of your Dash apps.
With only a few lines of code, Report Engine adds powerful capabilities to your Dash apps:
Share a link to point-in-time Dash app views
Trigger email and PDF reports programmatically
Enable on-demand snapshots through the Dash app UI
Automate nightly snapshots to archive Dash app state
Draw or comment directly on the Dash app canvas, then share by email
Automated, Pixel-Perfect PDF Generation
Dash Enterprise includes a PDF generation engine that reliably converts your Dash apps into PDFs. The PDF engine is designed to work with the high-level Page & Report components in the Dash Enterprise Design Kit, so that you can build pixel-perfect PDF reports entirely in Python. No DevOps or CSS required.
The Report Engine generates PDFs on the server instead of in the end user's browser to ensure consistent, uniform layouts and to enable entirely programmatic PDF reporting pipelines as part of Dash callbacks or job queues.
Analytics and reporting in a single platform.
Create on-demand reports as shareable links or downloadable PDFs.
Automate monitoring and reporting of real-time streaming data.
Modernize and consolidate auditing and compliance infrastructure.
Schedule tasks based on events to auto-generated reports.
Sign up for a live demo to learn more about our Dash Enterprise offering.
JOIN THE THOUSANDS OF INNOVATORS THAT ARE ALREADY BUILDING WITH DASH ENTERPRISE.