Embedding Middleware
Supercharge any web platform with Advanced Analytics, powered by Dash.
The Dash Enterprise Embedding Middleware allows Dash apps to embed in any web platform (without the use of iframes).
Embedding Middleware supports single sign-on (SSO), so embedded Dash apps can read who is signed into the parent website without reauthenticating. Dash Enterprise 4.1 ships in Fall 2020 with built-in Salesforce Embedding Middleware integration.
Embed anywhere.
React application, static website, or Chromium desktop app? It doesn't matter. Dash apps embed anywhere with the Dash Enterprise Embedding Middleware.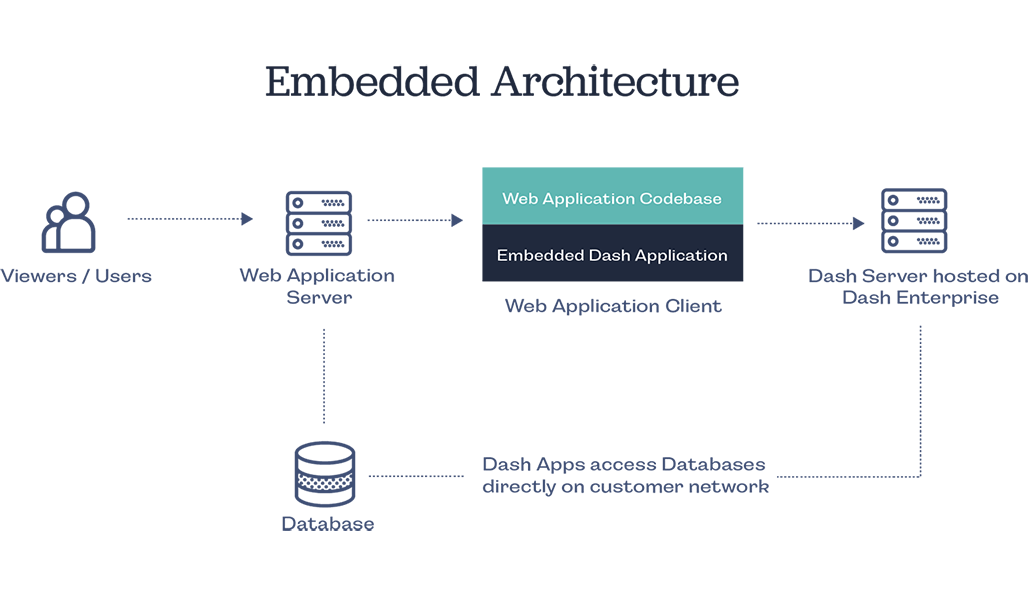 Kubernetes scaling.
Does your web platform have millions of users? Dash Enterprise can handle it. Dash applications scale horizontally on Dash Enterprise's modern Kubernetes infrastructure.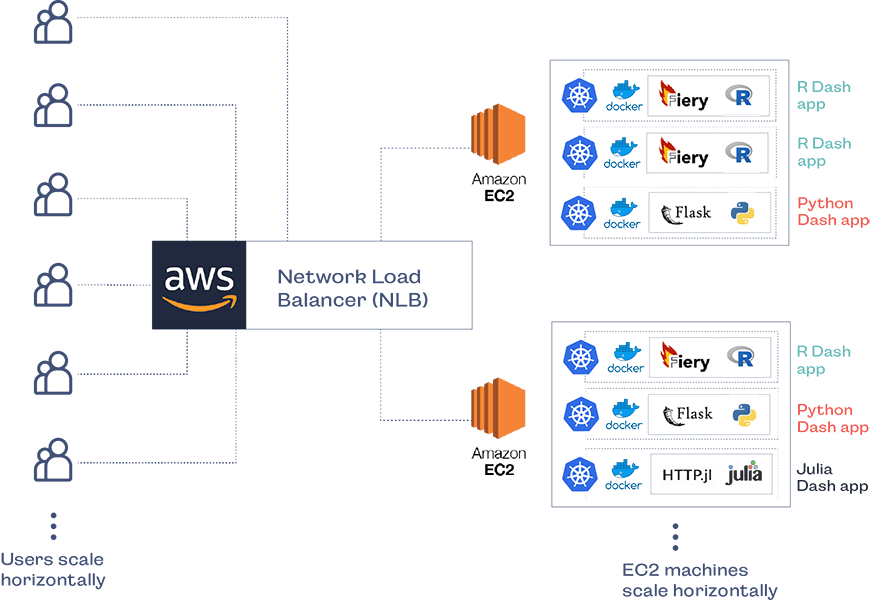 Seamless authentication
The Dash Enterprise Embedding Middleware intercepts session info from the parent website and passes it to the embedded Dash app-obviating the need to sign in twice.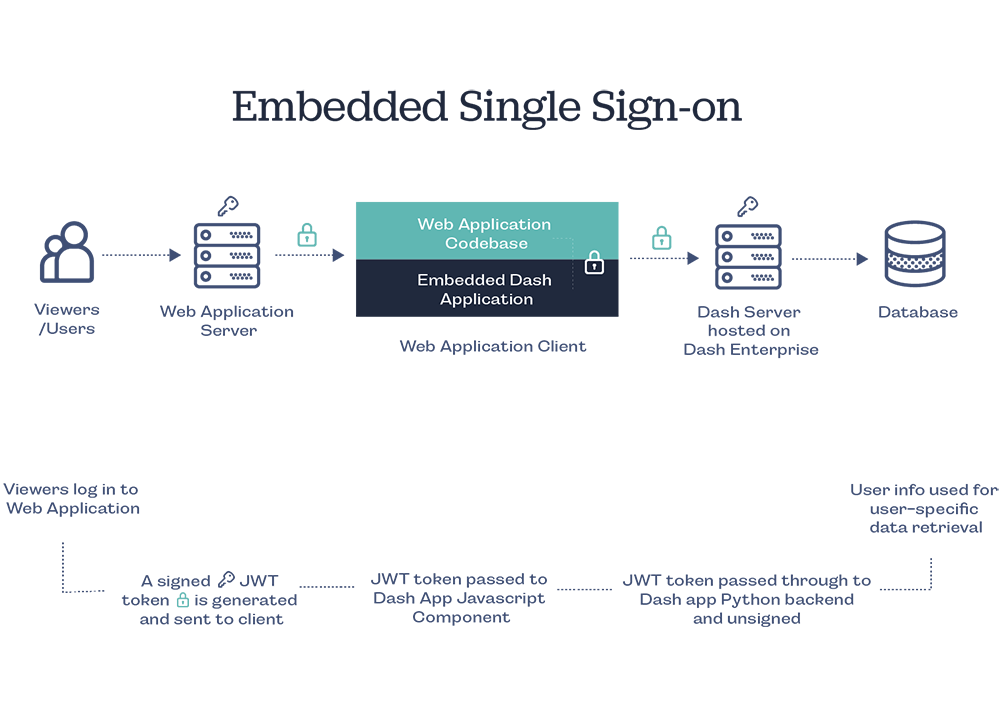 No iframes.
Embedded BI solutions today use clunky iframes that are slow, load asynchronously and have poor mobile mobile UX. The Dash Enterprise Embedding Middleware brings seamless Advanced Analytics to any web platform through its iframe-free architecture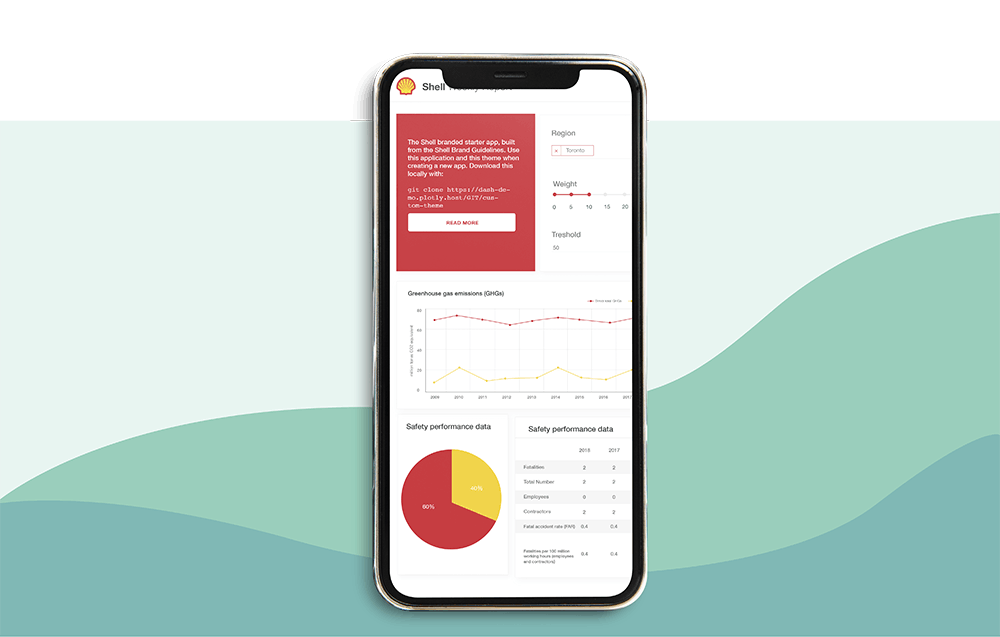 Salesforce Integration
Dash Enterprise 4.1 ships in Fall 2020 with built-in Salesforce Embedded Middleware integration. You'll be able to use Dash Enterprise for Salesforce data processing and authentication, as well as its Kubernetes infrastructure for effortless simultaneous application viewing.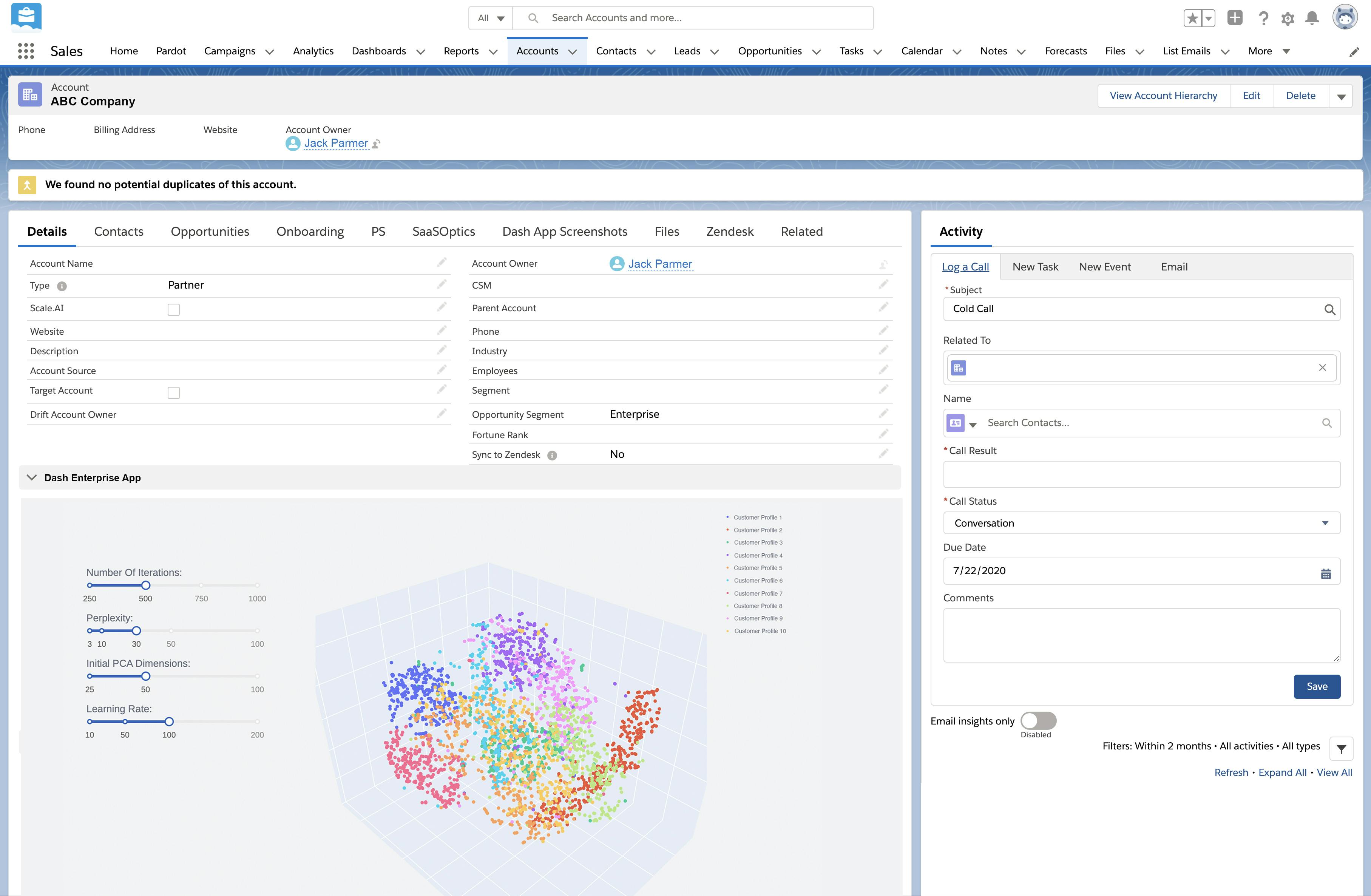 Add Advanced Analytics to any website.
🚫Just say no to iframes.
🐘Kubernetes infrastructure that scales.
🔒Seamless single sign-on.
📱Create a first-class mobile UX.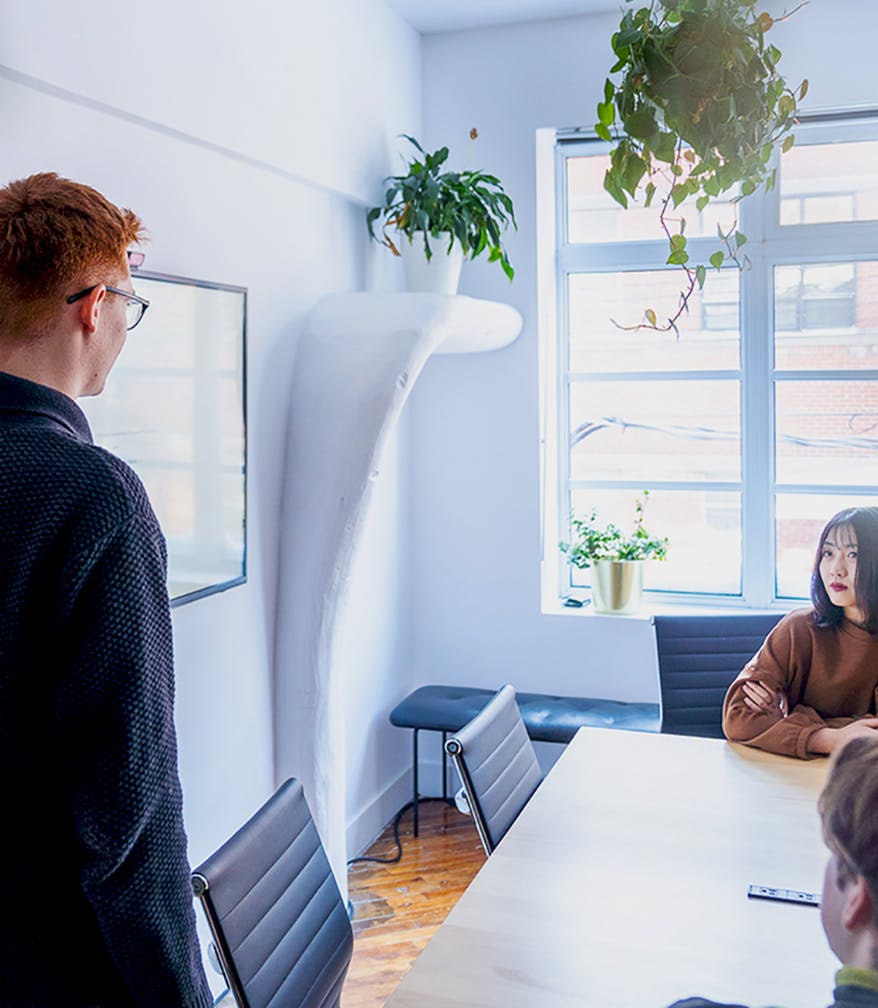 See Dash in action.
Sign up for our next Dash Live Weekly demo session to learn more about our Dash Enterprise offering, including industry applications and all the latest tips and features on how to operationalize your data science models.