DASH ENTERPRISE
Embedding Middleware
Embed Dash apps into password-protected websites without iframes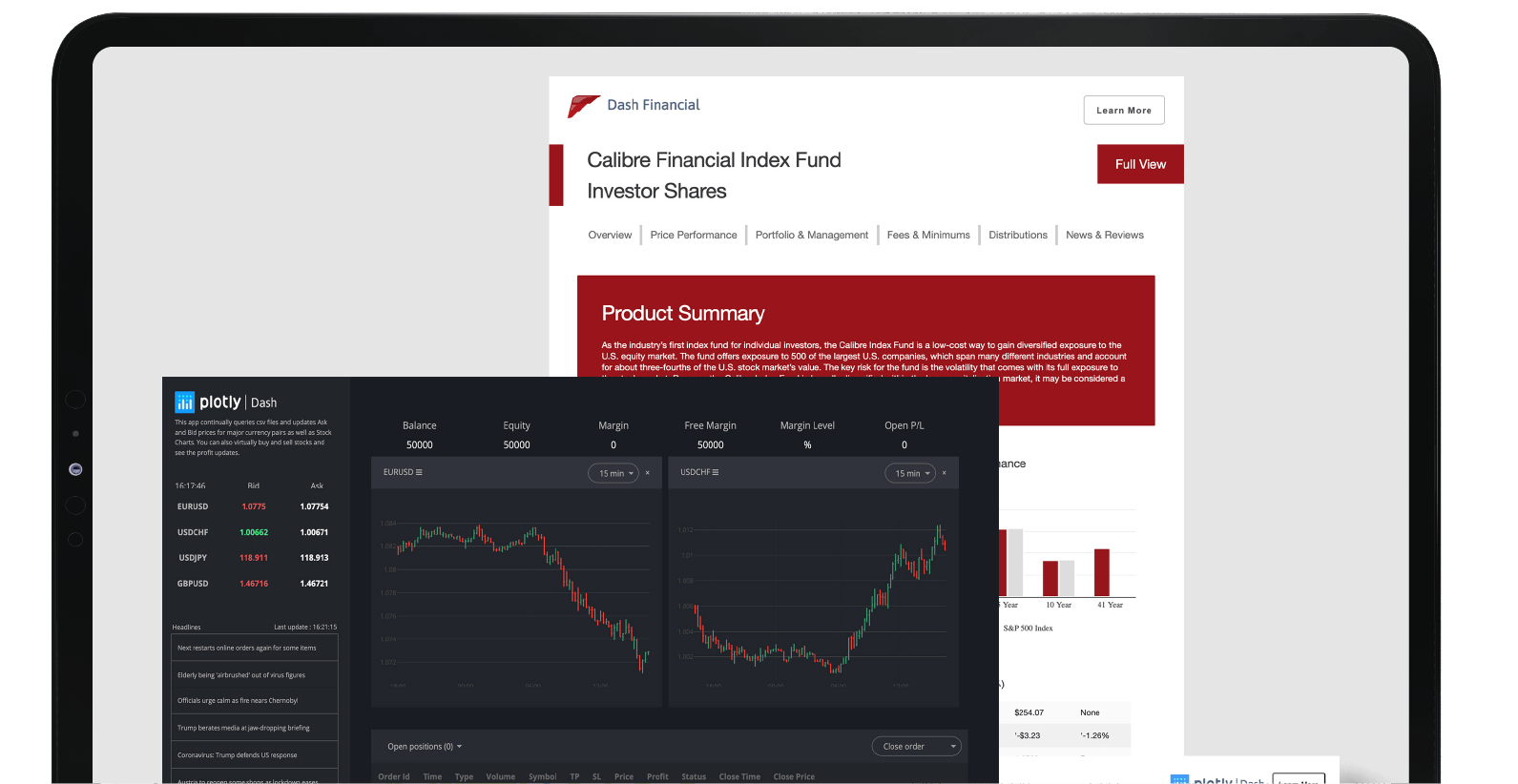 About Embedding Middleware
Embed anywhere
React application, static website, or Chromium desktop app? It doesn't matter. Dash apps embed anywhere with the Dash Enterprise Embedding Middleware.
Add Advanced Analytics to any website.
Just say no to iframes.
Infrastructure that scales.
Seamless single sign-on.
Create a first-class mobile UX.
Sign up for a live demo to learn more about our Dash Enterprise offering.
JOIN THE THOUSANDS OF INNOVATORS THAT ARE ALREADY BUILDING WITH DASH ENTERPRISE.