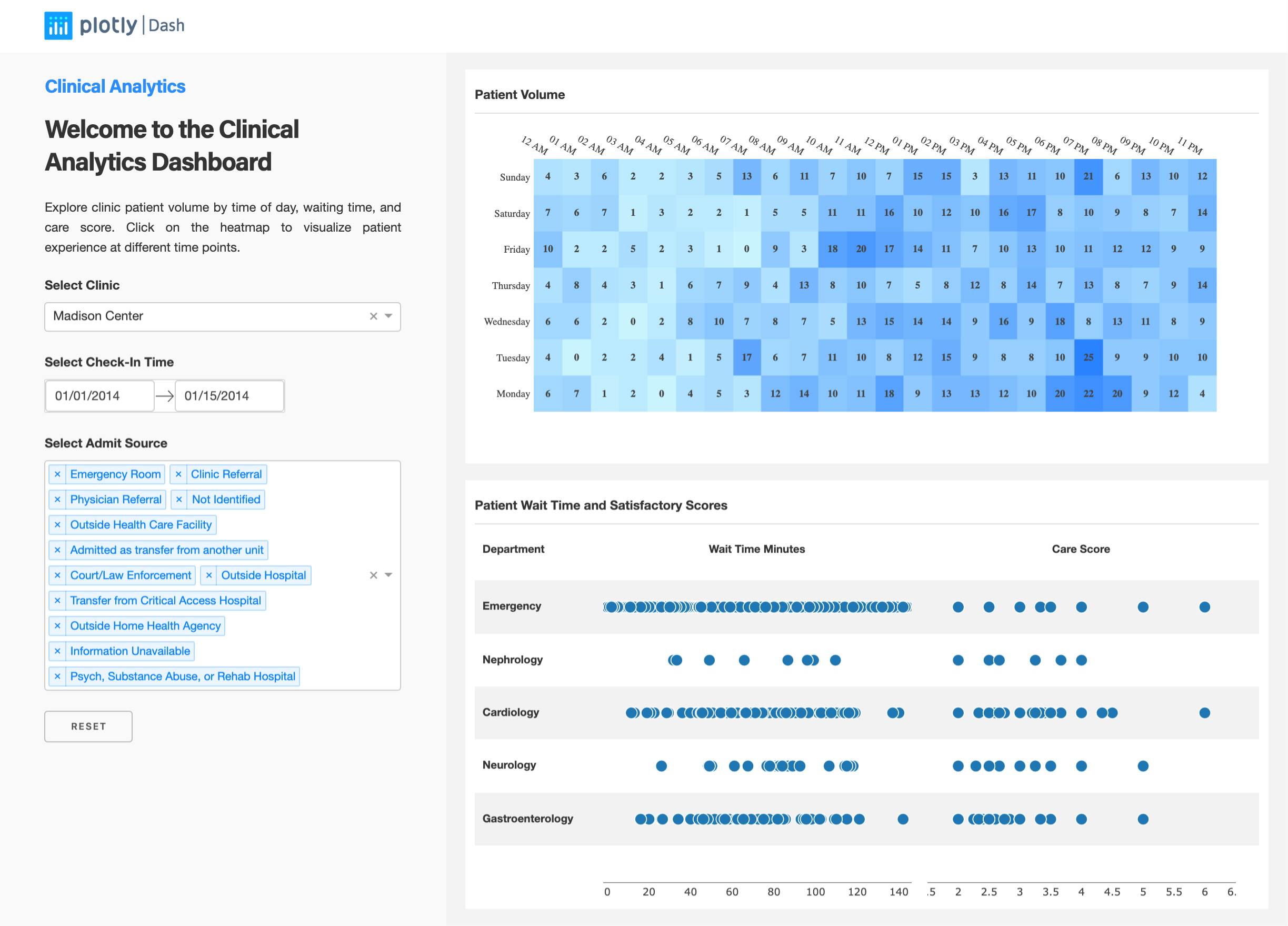 Life Sciences App Catalog
Dash Enterprise > Low-Code Development > Life Sciences App Catalog
Dash is the fastest way to accelerate drug development research.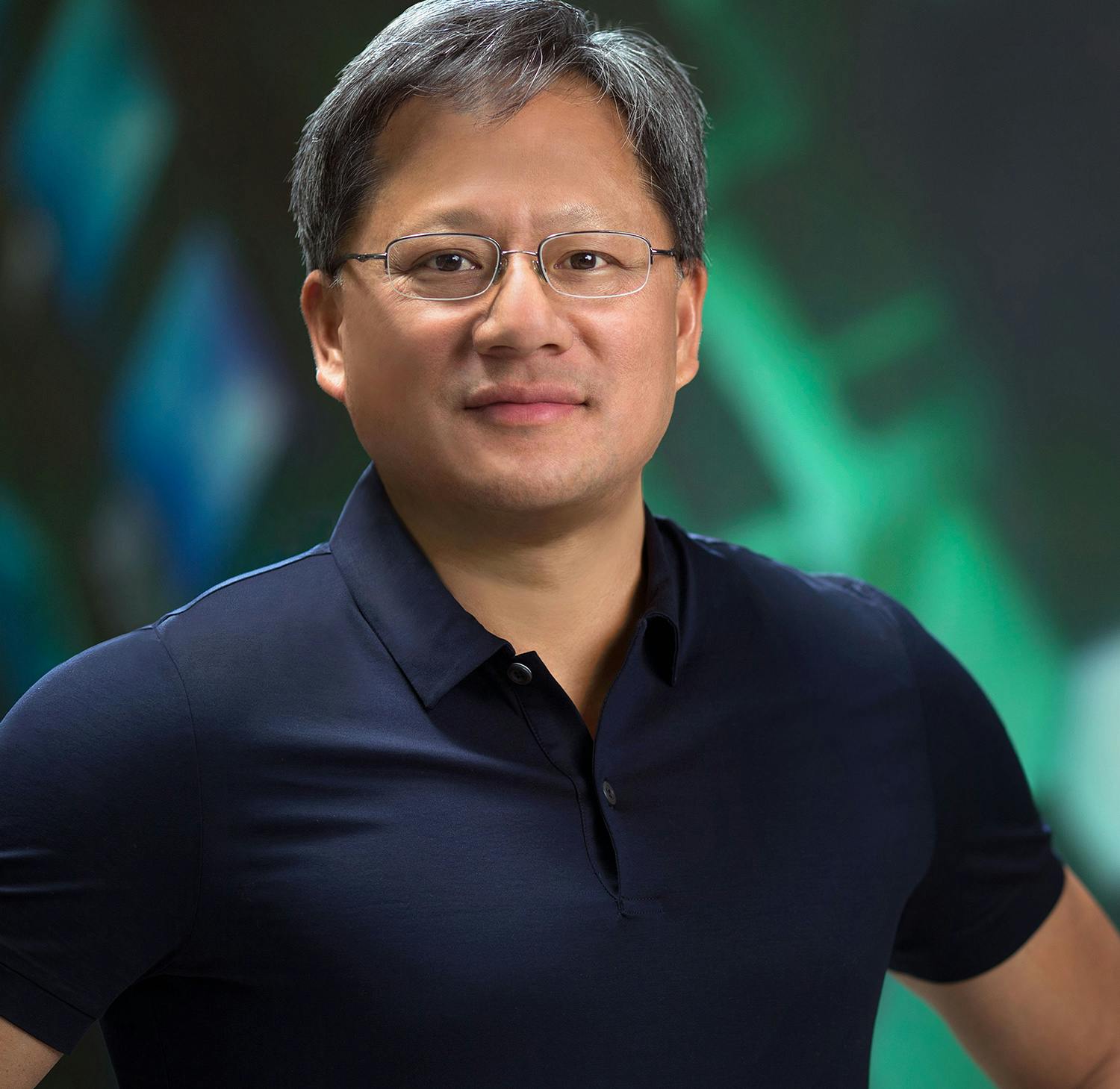 "Working with Plotly Dash, we can now do real-time COVID-19 infection rate analysis."
Machine Learning for Drug Development
Drug Discovery
Deep Learning Compound Screening
ML Assisted CRISPR
Pharmacokinetics Calculator
Drug Discovery
This Dash app demonstrates a simple interface for comparing molecule features and distributions for drug discovery. Drug candidates can be highlighted and added to a table based on their molecular weight, structure, chirality, and pKa.
This app's source code is available in Python and R.
View the App.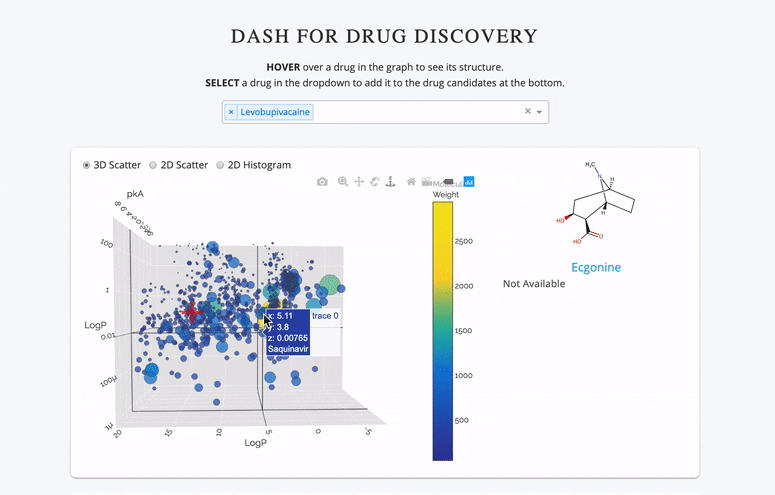 Natural Language Processing-assisted Literature Review
COVID-19 Research Knowledge Discovery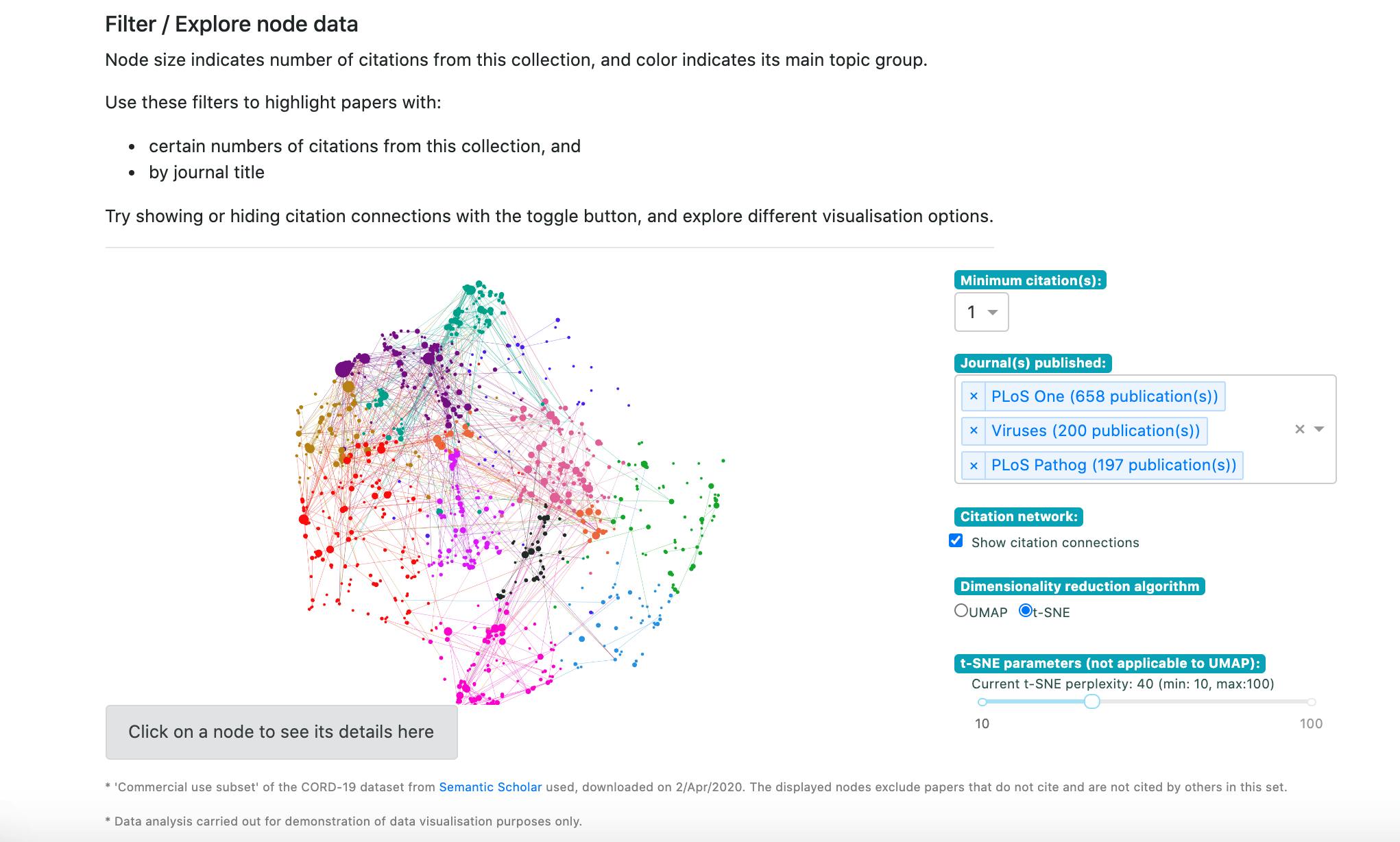 COVID-19 & Epidemiology
COVID Diagnostic Accuracy
US Opioid Epidemic
COVID SEIR Modeling
COVID Chest X-Rays
Heart Disease Prediction
COVID Diagnostic Accuracy
Developed by In-Q-Tel's B.Next lab for biotechnology and U.S. national security, this Dash app allows users to explore COVID diagnostic test performance expectations based on reported clinical trial data. The Dash app allows you to select performance data from 269 studies covering hundreds of diagnostic tests for coronavirus to examine expected positive and negative predictive values (PPV and NPV respectively) across a disease prevalence range.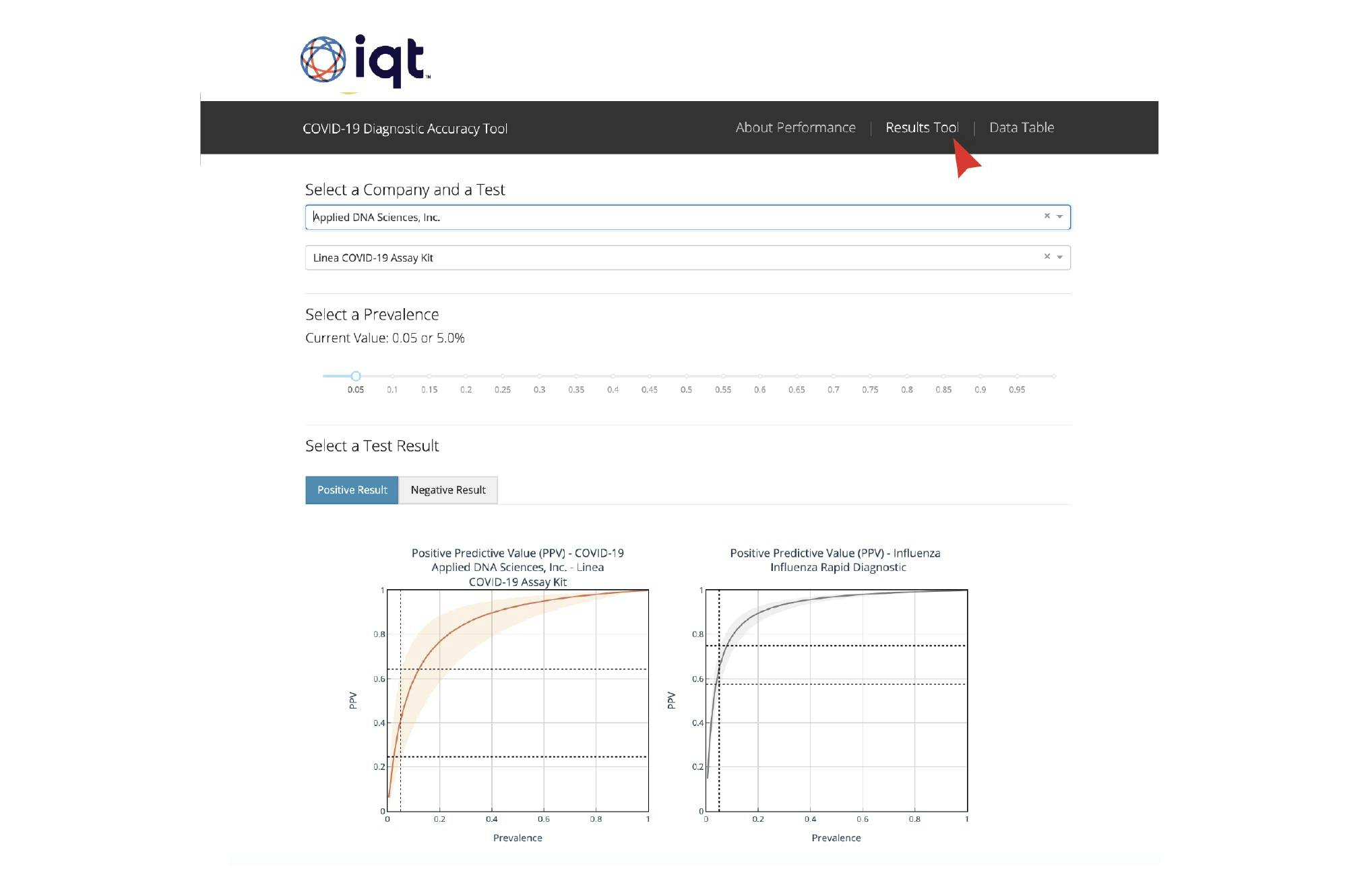 Clinical Trials
Clinical Trial Report
Clinical Analytics Dashboard
Animal Study Browser
Clinical Trial Report
This Dash app provides an interface to visualize patient data and highlight biomarkers from clinical trials. It uses Design Kit and Report Engine to compile patient results into print-ready or mobile-ready reports.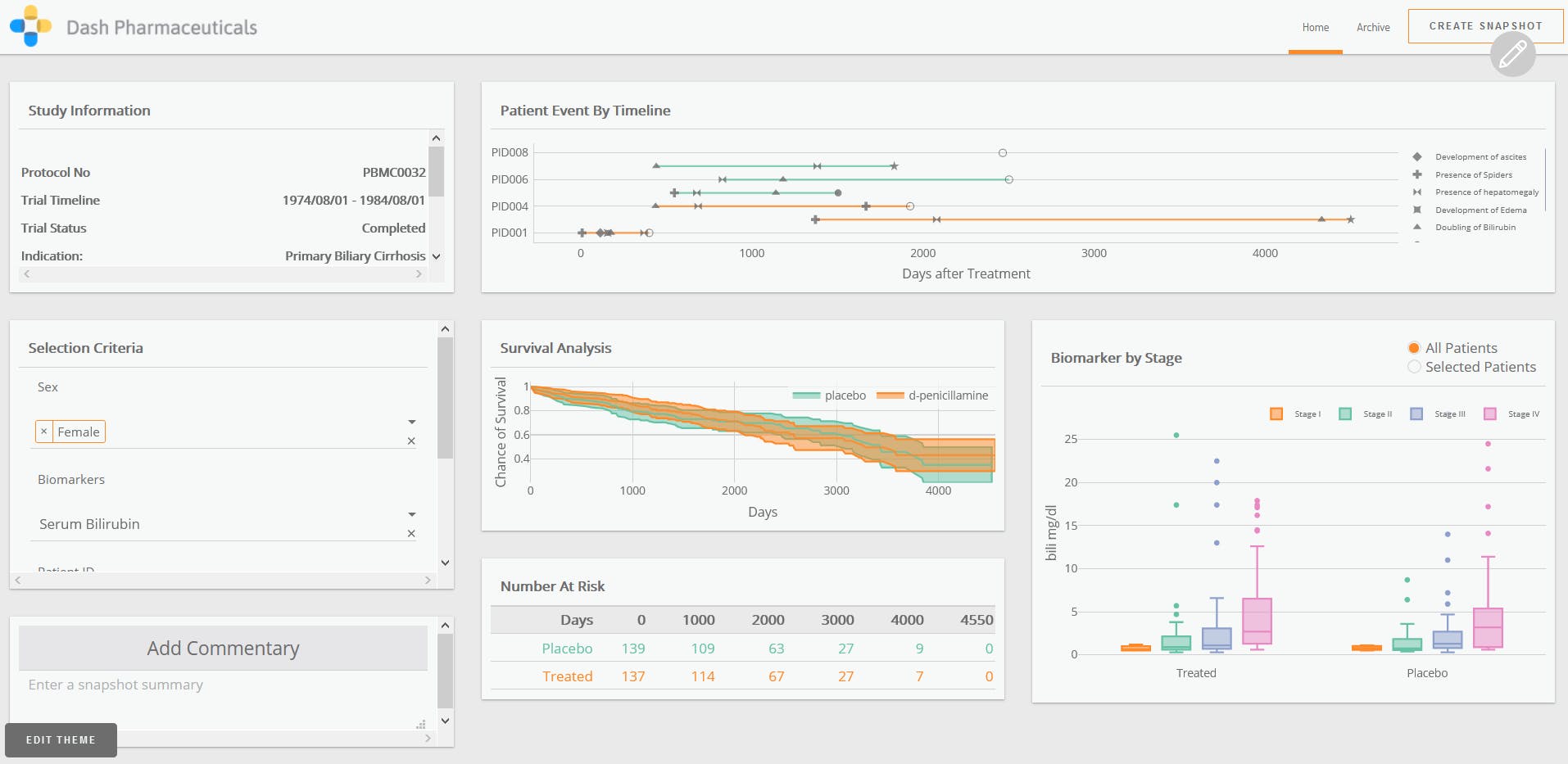 Visualizing Genomic Data
Transcriptome Sequencing QA
Phylogenetic Tree Reconciliation 
Transcriptome Sequencing QA
This Dash app was developed by the Ontario Institute for Cancer Research (OICR). OICR has developed a quality assurance (QA) system in Dash that is currently in production for OICR transcriptome sequencing assays. The Dash QA system shows human and virus genomes alongside each other and key metrics for evaluating whether sequencing experiments have succeeded.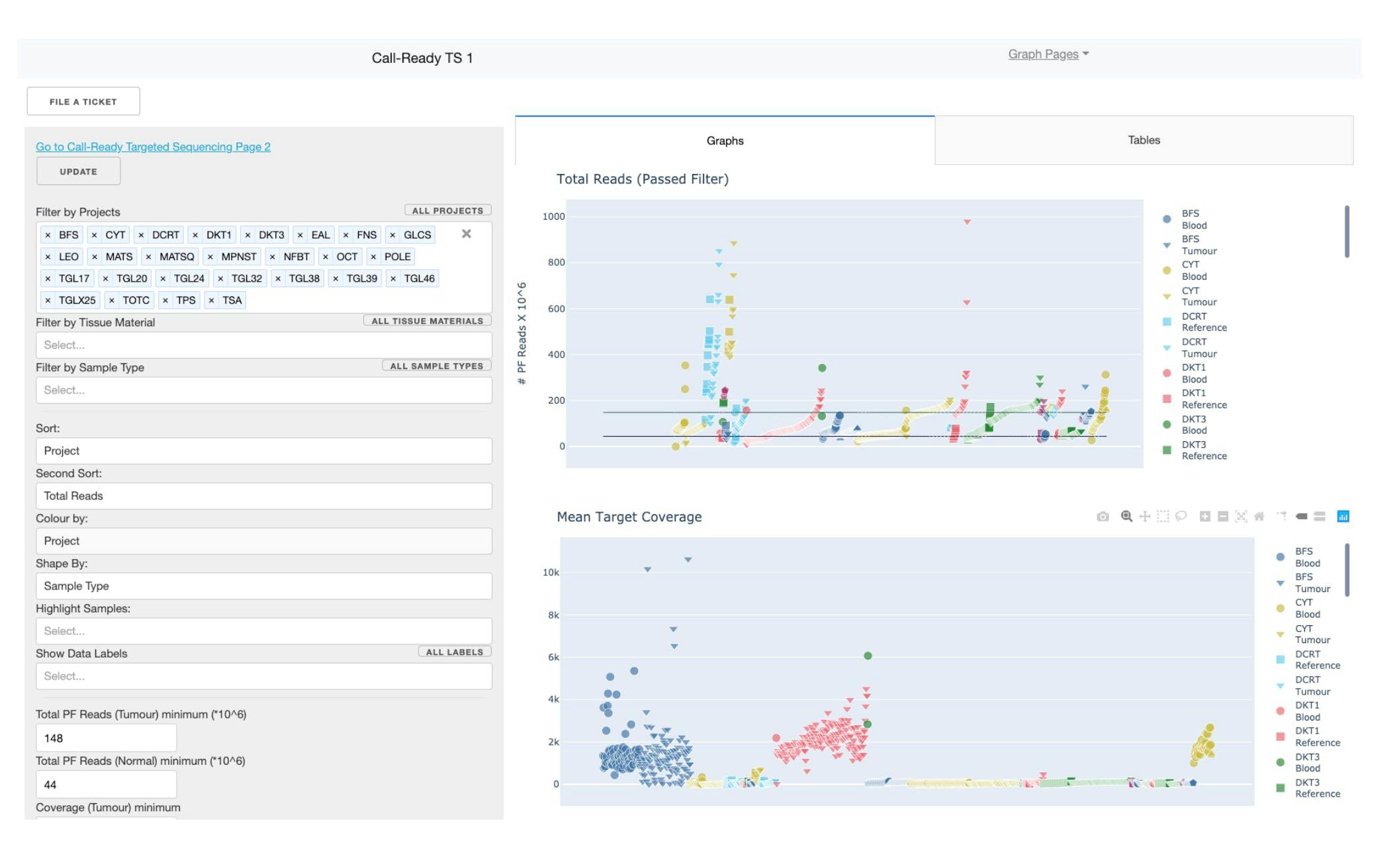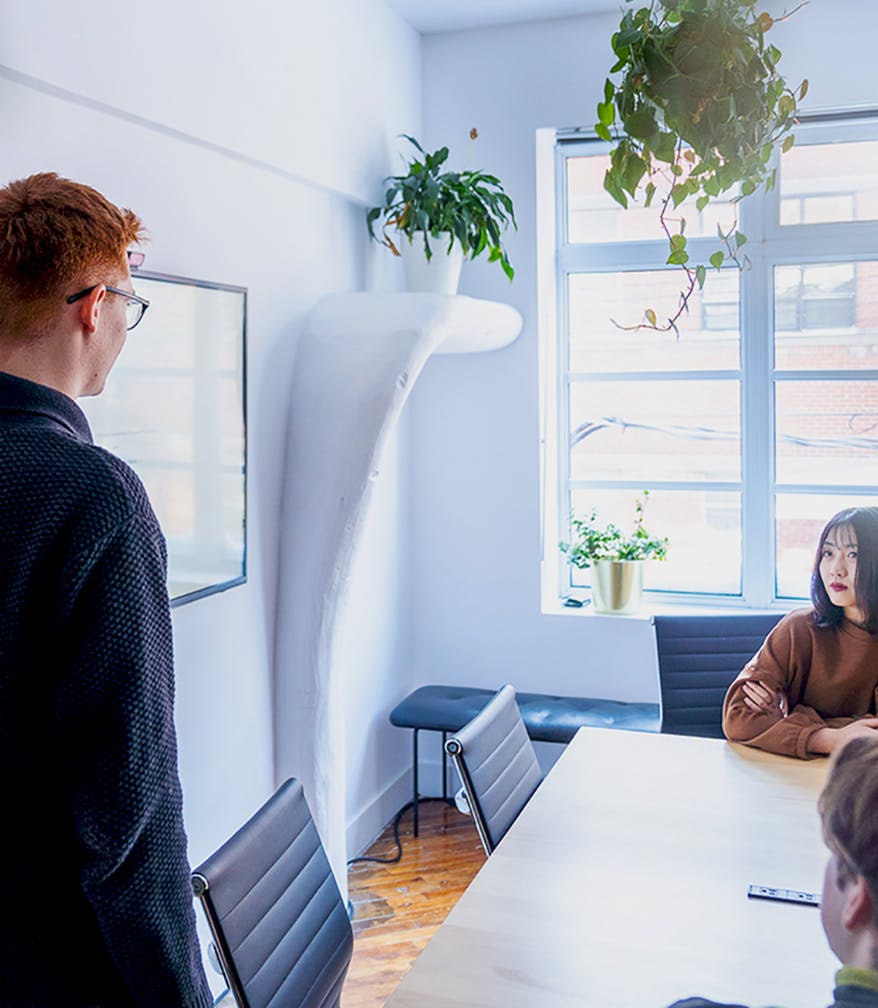 See Dash in action
Sign up for a live demo to learn more about our Dash Enterprise offering.