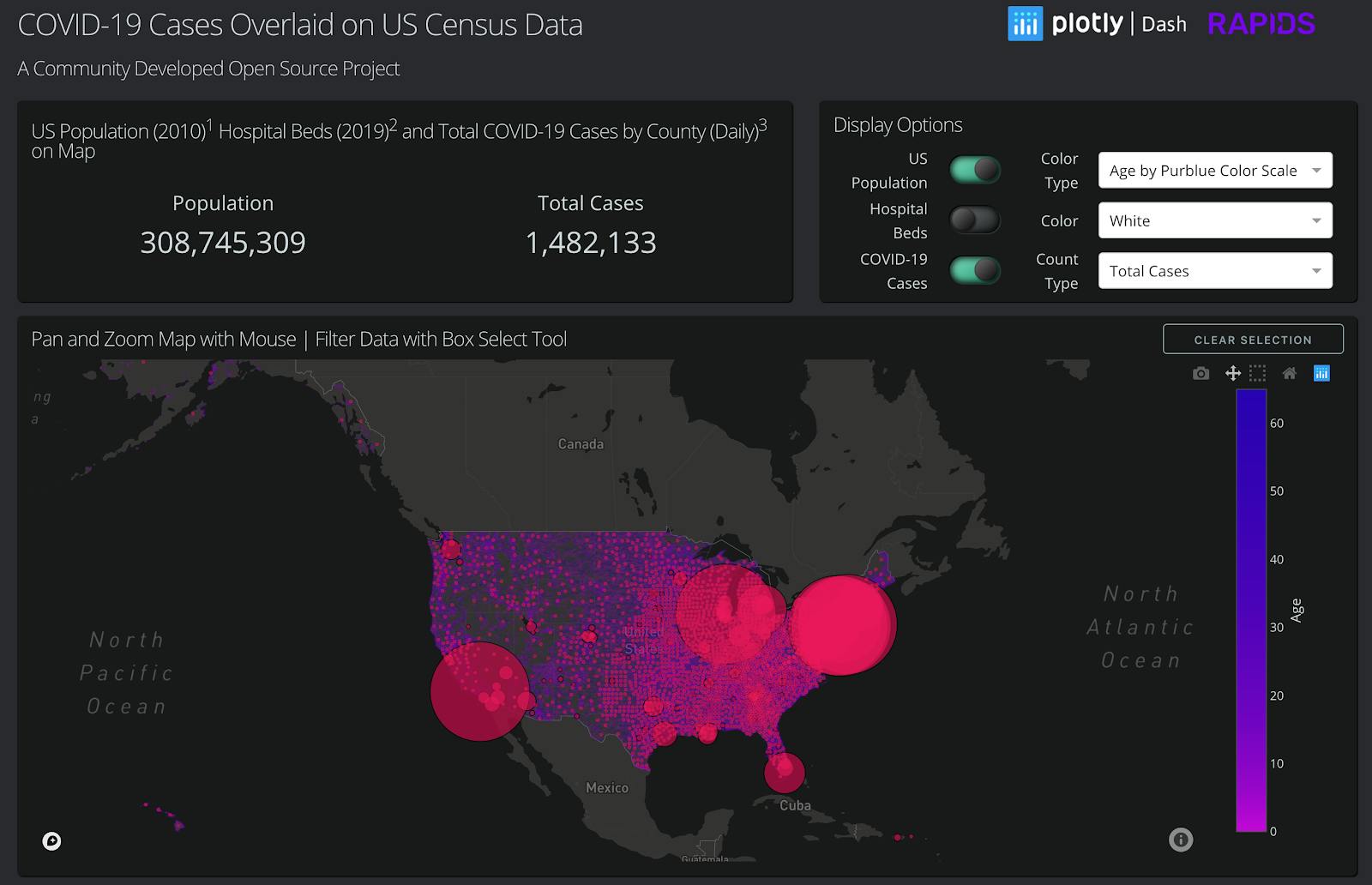 Hardware Acceleration
Dash Enterprise > Deployment & Scaling > High Performance Computing
Dash Enterprise puts Python's most popular HPC stack in the hands of business users.
Over the past 2 years, Dask and NVIDIA RAPIDS have changed the Python HPC landscape. Heavy, expensive Spark clusters are no longer necessary for terabyte-scale work in Python.
Dash Enterprise ships with turnkey support for horizontally scalable Dask clusters and GPU computing. Scroll below to see a few demos.
RAPIDS for GPU computing
Dask for CPU Parallelization
Datashader
Julia
Job Queue
NVIDIA RAPIDS cuDF
cuDF is NVIDIA's Pandas-like library for running dataframe computations in GPU memory.
Dash Enterprise ships with out-of-the-box support for cuDF - either on a single VM with a GPU card or distributed with Dash Enterprise Kubernetes.
This Dash app uses cuDF to explore 146 million rows in real-time.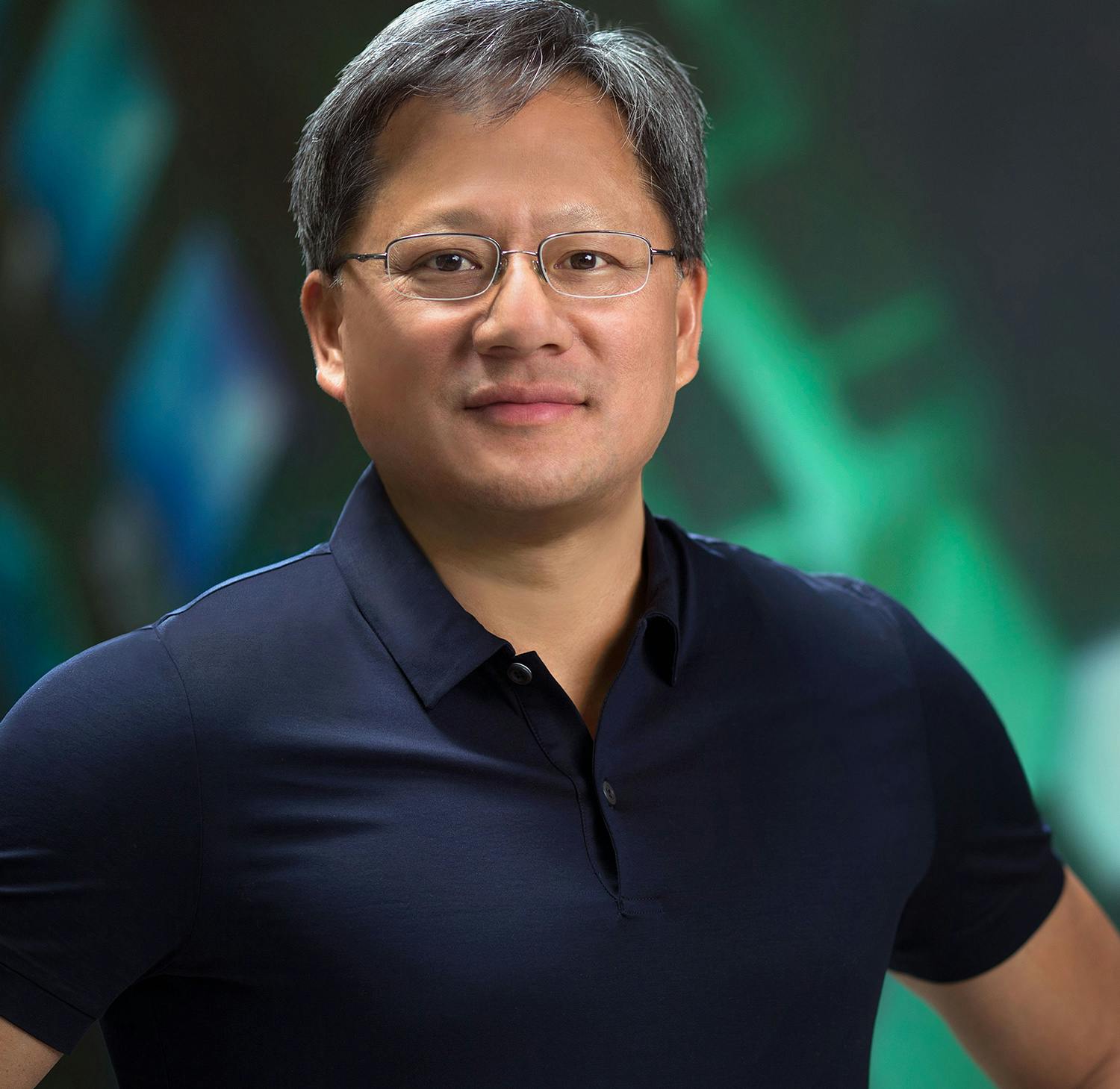 "Working with Plotly Dash, we can now do real-time COVID-19 infection rate analysis."
RAPIDS + Dash:
Visualize insanely big data insanely fast
📈 Interactively visualize 300 Million+ datapoints in a web browser with a single GPU.
🌎 GPU acceleration lets analysts zoom between global, national, and individual level data in real-team.
🐼 In this demo, CPU aggregation (Pandas) is >20x slower than GPU aggregation (RAPIDS cuDF).
🎥 Watch an aggregation in this demo that takes Pandas 98 seconds and RAPIDS cuDF 0.59 seconds.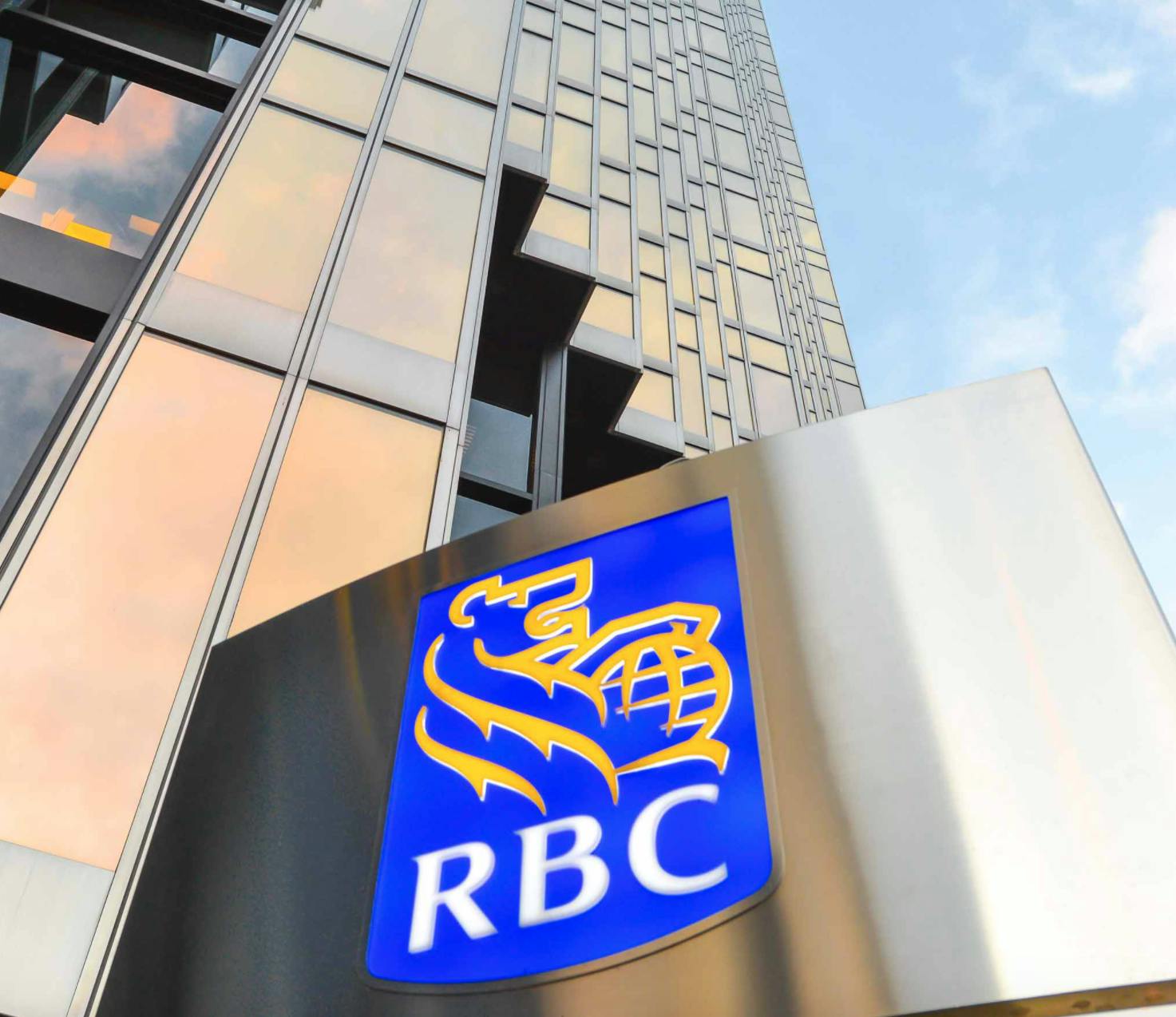 "Modern AI cannot exist without access to
high-performance computing."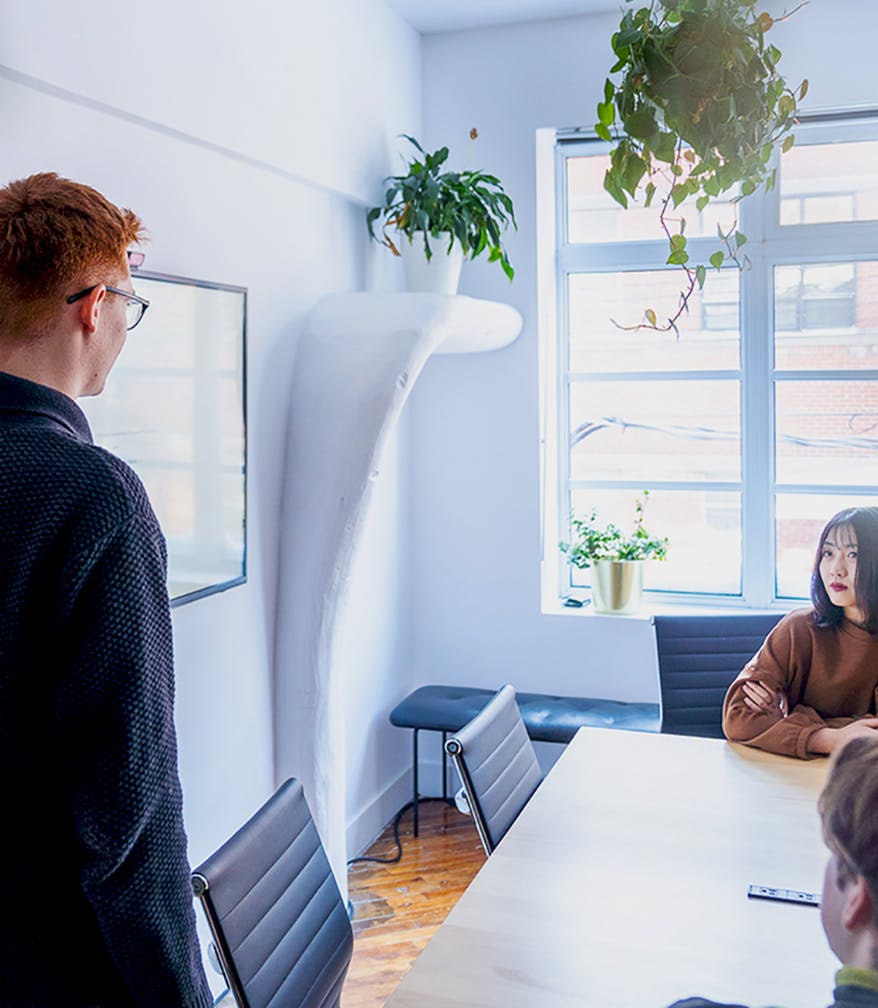 See Dash in action
Sign up for our next Dash Live Weekly demo session to learn more about our Dash Enterprise offering, including industry applications and all the latest tips and features on how to operationalize your data science models.