Plotly Graphing Library for MATLAB®
Create interactive charts in your web browser with MATLAB® and Plotly.
Plotly brings interactive graphing to your MATLAB® console.

x = 80 * randn(1, 30);
y = 80 * randn(size(x));
r = randi(1500, size(x));
c = randi(10, size(x));

fig = figure;

scatter(x, y, r, c, 'filled', 'MarkerEdgeColor', 'k')

%--PLOTLY--%

response = fig2plotly(fig, 'filename', 'matlab-bubble-chart',  'strip', false);
plotly_url = response.url;


Plotly's MATLAB® graphs are interactive in the web browser. Hover over values, scroll to zoom, click-and-drag to rotate and pan. Since Plotly graphs are built with native web technologies javascript, SVG, d3.js, and webgl, no plugins or downloads are required.
[X,Y,Z] = peaks;
contour(X,Y,Z,20);
fig2plotly();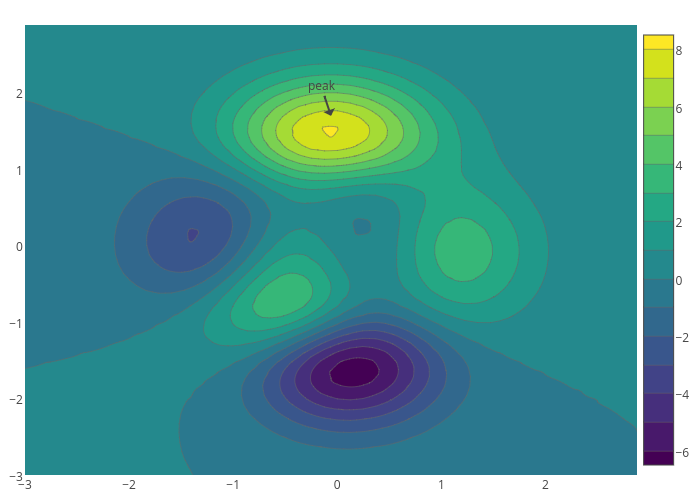 Plotly's MATLAB® graphs are created with HTML and JavaScript. You can save and share your MATLAB® figures with Plotly's cloud service or you can generate and serve this HTML and JavaScript with the self-hosted desktop Plotly Graphing Library for MATLAB® .
	
X = linspace(0,2*pi,50)';
Y = [cos(X), 0.5*sin(X)];
stem(X,Y)
fig2plotly();
Use Plotly with MATLAB® to share your figures with non-MATLAB® users, to create web-based MATLAB® dashboards, as the visualization toolbox in MATLAB® web applications, or just for publication quality vector image export.
Documentation Examples
MATLAB is a registered trademark of The MathWorks, Inc.