Pharmaceutical and Bioinformatics
From clinical trials to research and academia, Dash provides bioinformaticians the tools to visualize and analyze critical data to assist with drug discovery, therapies, and public health.
Where science meets art.
With vast amounts of biological and pharmaceutical data, it's crucial to deliver access and visibility throughout the organization to drive understanding and enable decision-making.
For pharmaceutical and bioinformatics companies, feeding complex models for analysis and discovery and providing hands-on access to those models impacts delivering new drugs and therapies to market, following clinical trial compliance, and ensuring public safety—all while keeping costs down.
With a rising number of biological datasets, bioinformaticians utilize mathematical approaches such as machine learning models to better understand data and predict outcomes surrounding the complex biomechanical processes involved in these important studies. Having accurate and informative data in order to deliver what patients need quickly and efficiently is in the best interest of public health, but visualizing and analyzing that complex data and the outputs and interactions of models in a transparent and timely manner can be an obstacle for bioinformatics teams and others in the company.
With Dash, you can make scientific data and models transparent, accessible, and interactive for everyone involved in bringing new insights and discoveries to market.
Dash enables bioinformaticians to build, test, and deploy interactive analytic apps that give users direct access to information that can be explored, shared, and understood company-wide. This enables teams to more easily visualize and interact with all levels of information to view predictions, outcomes, and explore options. From drug discovery to complex analyses of genomic and proteomic data, Dash has you covered.
Dash enables teams to interact with data to predict outcomes, explore options, and gain insights.
Clinical trial information.
This app visualizes a Mayo clinical trial in primary biliary cirrhosis (PBC). Collected from a total of 312 PBC patients, for the randomized placebo controlled trial of the drug D-penicillamine.
View & render molecules.
Molecule3D is a visualizer that allows you to view biomolecules in multiple representations: sticks, spheres, and cartoons.
SEE ALL PHARMA & BIO APPS
Dash Bio.
As bioinformaticians find themselves faced with increasingly staggering volumes of data, they need tools that allow for at-a-glance communication of what's really important. Dash Bio, a specialized library for Dash, introduces the world of bioinformatics to the interactivity of Dash. With Dash Bio, you'll have access to premium UI components for building your Dash apps.

Read More
Custom chart types
Sequence analysis tools
Visualization tools
Custom chart types.
It's your data—present it in your way. Dash Bio offers a number of custom chart types including alignment charts, clustergrams, needle plots, and volcano plots.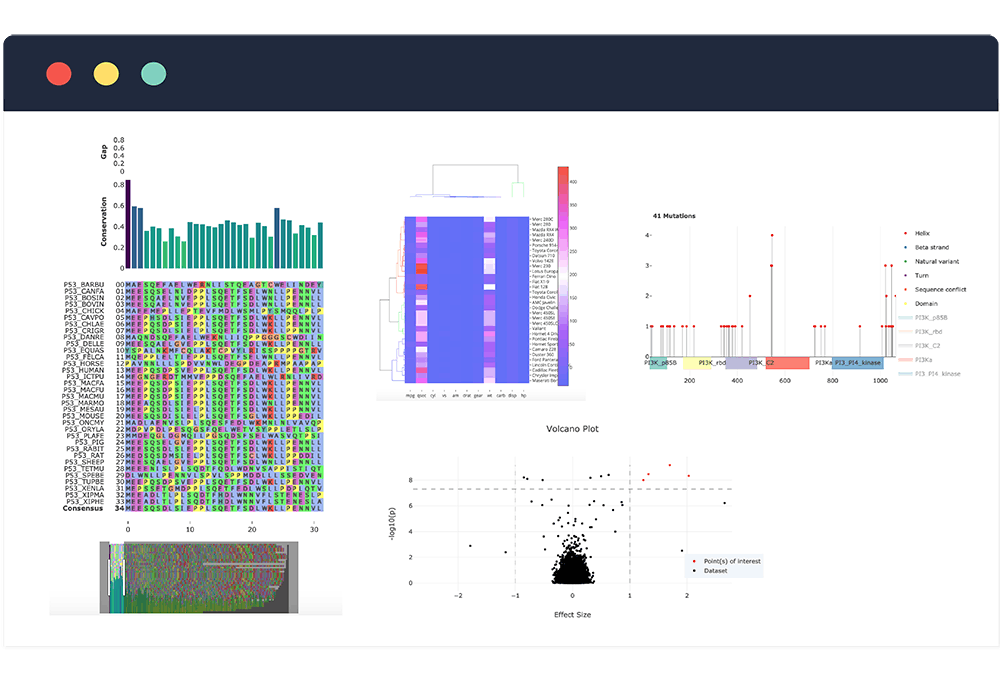 With Dash, you get full control.
🔬

Enable exploration.

Interactive UI enables exploration of outcomes and multiple views of data.
🔬

Share, monitor, and report.

Create point-in-time snapshots and reports to archive results over time.
🔬

Code in your own language.

Build these analytic web applications in either Python and R.
🔬

Build beautiful web apps.

Develop interactive web applications, dashboards and reports and easily customize apps designs, layouts and interactive elements.
🔬

Analyze results.

From experimental research, to clinical trials and more, Dash aids in decision-making and assists with drawing conclusions with explainable machine learning models.
🔬

Leverage Dash.

From dendrograms, heatmaps, to volcano plots and more, Dash offers a number of visualizations components common in this field. Clinical studies often involve huge sample sizes. Dash allows you to efficiently view and share this data for drug discovery, patient analysis, and more.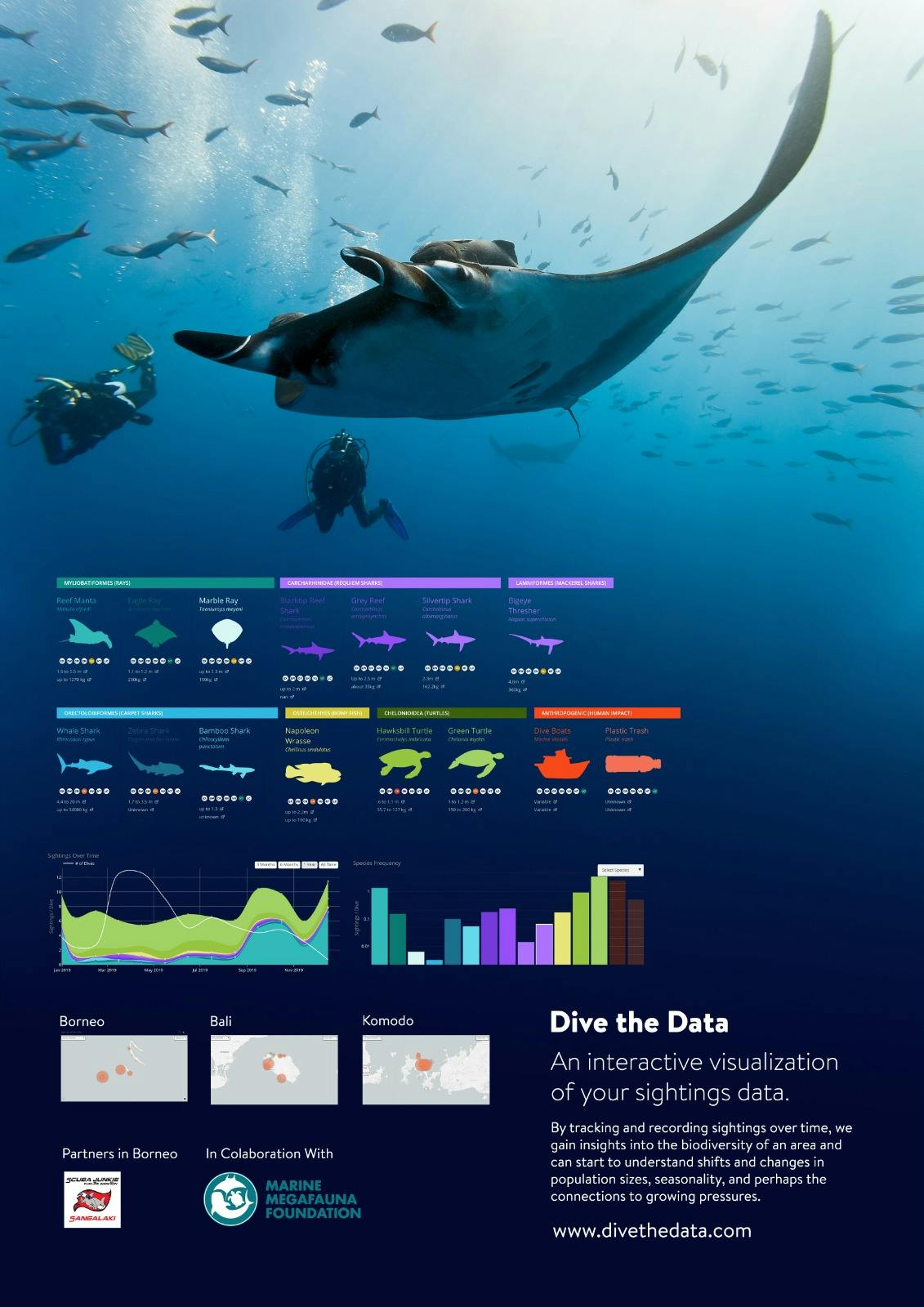 "Data can be overwhelming to anyone, especially if it is unorganized. Plotly and Dash have made it possible for Dive the Data and MMF to streamline 'mass' citizen science contribution into a simple and appealing website."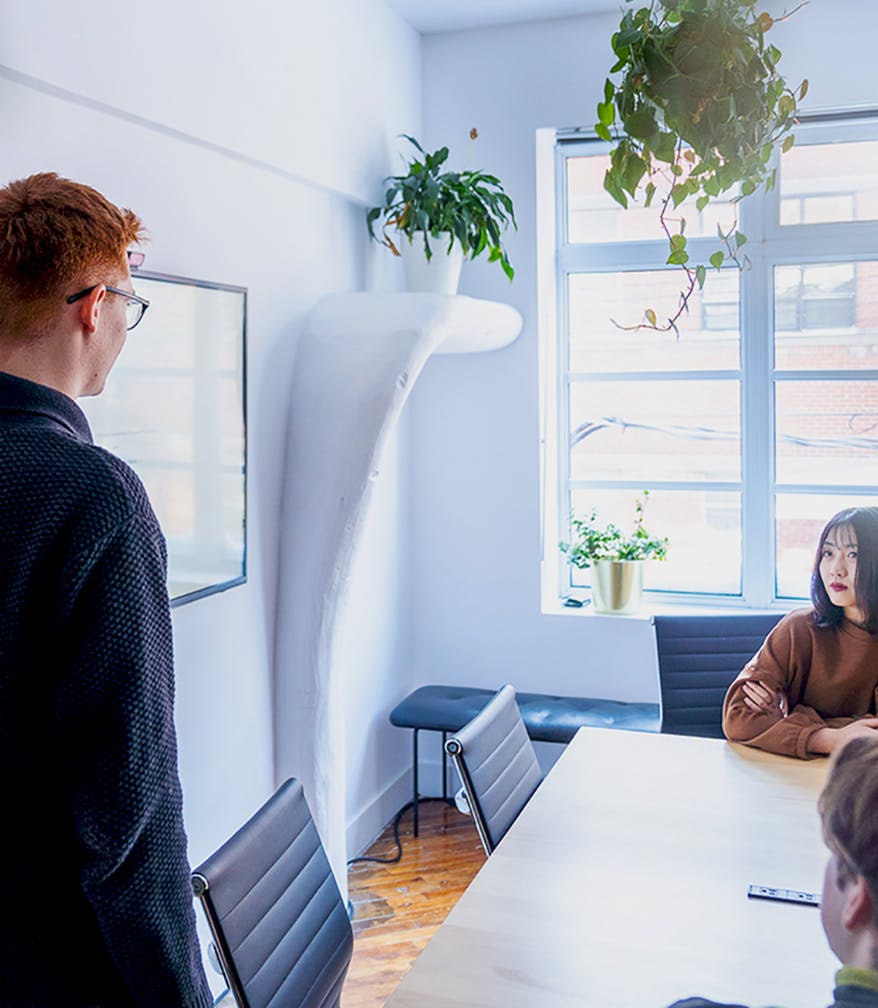 See Dash in action.
Sign up for our next Dash Live Weekly demo session to learn more about our Dash Enterprise offering, including industry applications and all the latest tips and features on how to operationalize your data science models.