People analytics meets data science
With direct access to customized analytics and predictive models, Dash enables Human Capital Management teams to better leverage internal data, while providing better solutions for the entire organization.
With the ever-increasing role of people analytics within the organization, there's no surprise that teams are turning toward technology and innovation to improve processes and drive down costs.
From recruiting and hiring to retention, performance, and employee sentiment, innovative teams are looking to leverage the vast amount of employee and company information to improve overall company performance.
Human Capital Management (HCM) and technical teams can partner to bring together data from across the organization to gain valuable insights and better guide decision making. Dash enables Data Science and Analytics teams to build, test, and deploy interactive analytic apps that give users direct access to models and can be shared and understood company-wide.
With Dash, Data Science teams and decision-makers across the organization can access and interact with apps and digital reports that offer tangible benefits to the business—increasing productivity, improving communication, and saving time and money.
Do more with Dash.
🧑‍🤝‍🧑

Recruiting & hiring.

Develop web-based applications that guide the recruiting, hiring and on-boarding process. Better identify best-fit candidates based on historical data and skill and behavior analysis.
🧑‍🤝‍🧑

Workforce management.

Leverage historical data and projections to manage the talent needs of the organization. From identifying key holes in the workforce to developing complex shift planning. Dash provides a custom, interactive interface to understand trade-offs, perform what-if analysis, and visualize workforce plans.
🧑‍🤝‍🧑

Retention & sentiment.

Predictive modeling enable companies to stay ahead of talent churn and respond to potential issues. With interactive and reports, managers, business line owners and C-suite executives can have custom views to understand the full picture of talent at any time.
🧑‍🤝‍🧑

Pay, benefits, & performance.

Stay on top of performance metrics by integrating data that gives a clear picture at the employee, team and department level. With Dash, you can build interactive web interfaces that enable your HR team to benchmark against the competition, identify issues, and predict upcoming needs.
With Dash, you get full control.
🧑‍🤝‍🧑
Customize & interact.
Develop custom interactive web applications, dashboards, and reports that fit your business. With Dash, you're not restricted by out-of-the-box solutions.
🧑‍🤝‍🧑
Aggregate & visualize.
Bring together data, information, and processes from across the organization to deliver a more complete HCM understanding.
🧑‍🤝‍🧑
Build interactive applications & reports.
Custom UI's are integrated with your business processes and eliminate the need for a full-stack development team.
🧑‍🤝‍🧑
Easily deploy & manage applications.
Data Science teams can easily deploy, manage, and monitor apps directly from their desktop.
🧑‍🤝‍🧑
Design UI's that work.
With full control of UI development, teams can create custom layouts, controls, and designs that deliver on KPIs and design without writing any CSS.
🧑‍🤝‍🧑
Connect & secure.
Dash ensures all required data and information is easily accessible to those who need it, while still preserving the confidentiality of the data.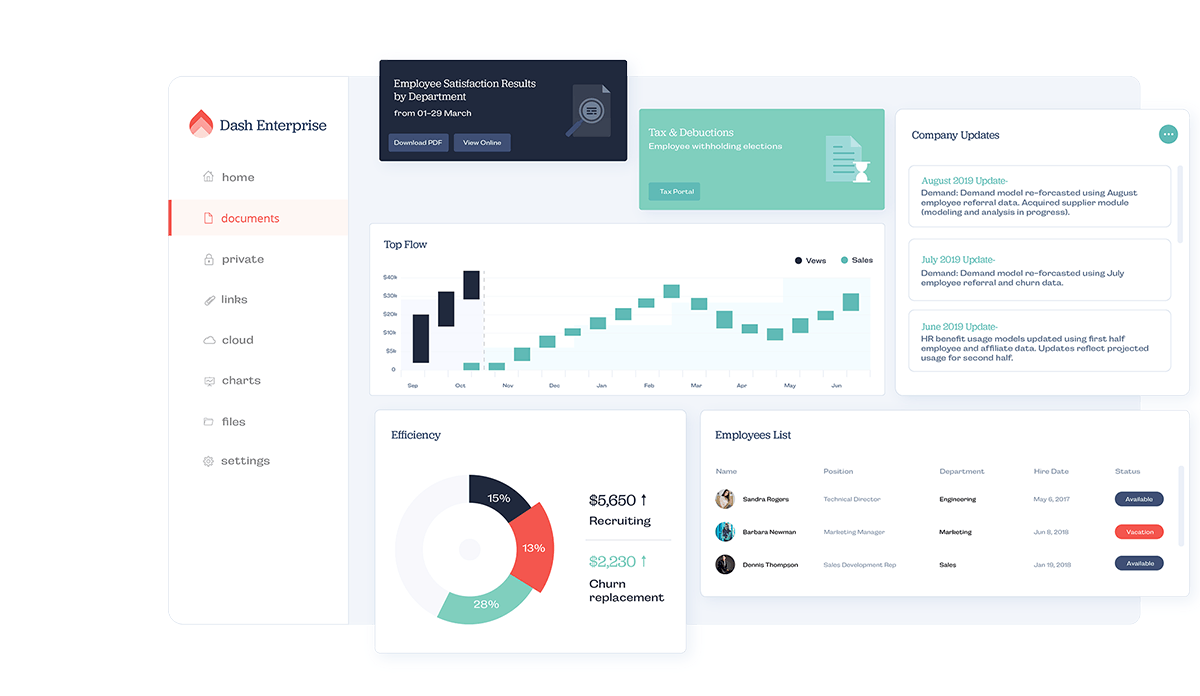 Develop employee analytics models and dashboards
With Dash you can build interactive dashboards and reports that let your team see the whole view from performance to complex team dynamics and indicators for predicting and preventing turnover.
You can deliver just the right data and models to management and HR.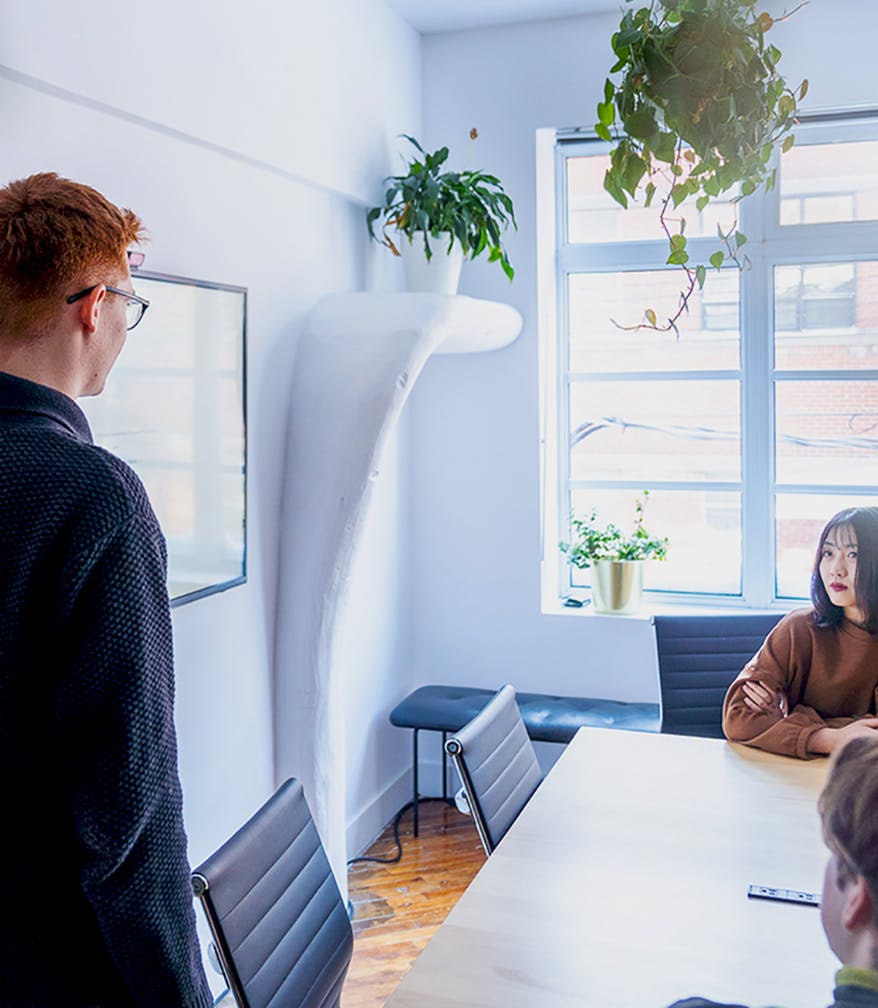 See Dash in action.
Sign up for our next Dash Live Weekly demo session to learn more about our Dash Enterprise offering, including industry applications and all the latest tips and features on how to operationalize your data science models.